Blaze new trails to greater sales revenues together with Sales Cloud Einstein. See all the ways artificial intelligence (AI) coaches your team to make smarter moves.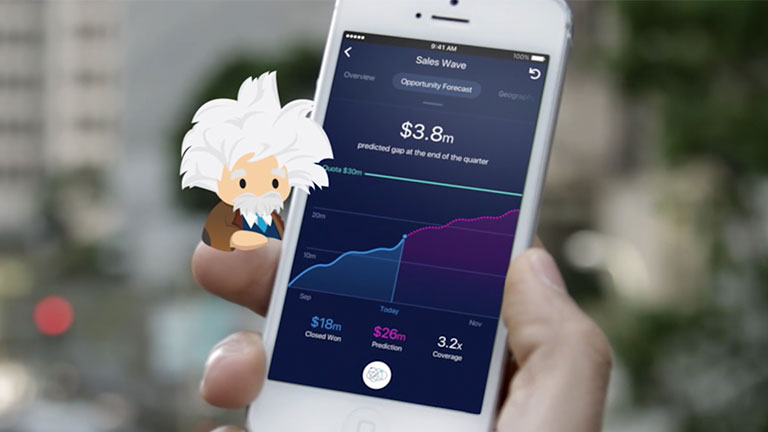 •  Get AI without a PhD
•  Score leads predictively
•  Gain insights into opportunities
Close more deals using AI. Sales Cloud Einstein analyzes your CRM data to learn what separates deals won from deals lost. Then it highlights your top leads and next steps to close.
Tackle your best leads first with Einstein Lead Scoring. Based on your past deals, Einstein automatically prioritizes the leads most likely to convert and close.
How likely is your deal to close? Get real answers instantly — and explore customer sentiment, competitor involvement, and overall prospect engagement — all with Einstein Opportunity Insights.
Give reps more time to sell by connecting your email and calendar to Salesforce. All relevant emails and meetings attach to the right Salesforce record, adding to everyone's productivity by eliminating data entry.
See the key business developments touching your accounts, including M&A activity and company expansion updates, all in one place with Einstein Account Insights in the Lightning Sales Console.
Add Einstein to Sales Cloud
Euro/user/month
(billed annually)
Now the world's #1 CRM is the world's smartest CRM.