Salesforce Webinars
Questions? Call us at 1-800-667-6389.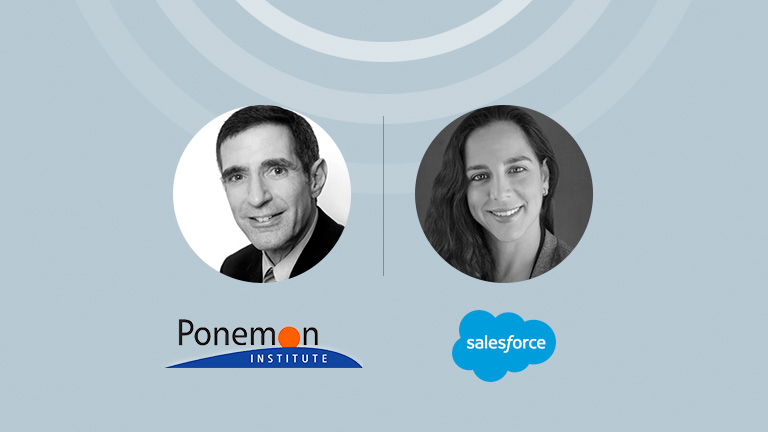 Ponemon Webinar: Global Trends In Cloud Security And Compliance
It's not surprising that IT security professionals and non-IT business leaders have different points of view regarding cloud security.

IT professionals prefer on-premise computing because it's easier to secure and less prone to data breaches and cyber attacks while non-IT business leaders like cloud computing's flexibility and speed of deployment. However, they both agree that verifying the security of all cloud apps before deployment is critical.

In this webinar Dr. Larry Ponemon of the Ponemon Institute will discuss findings from a global study of IT and non-IT business leaders. He'll explain their different views about cloud security and compliance, and some ways to narrow the gap between them.
Please fill out all fields.