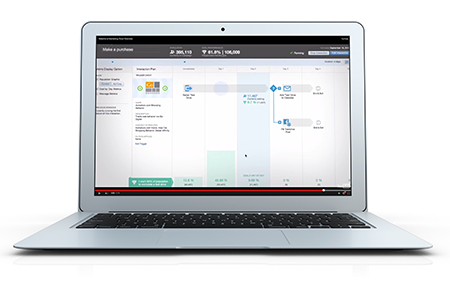 Trusted by the largest email senders in the world, Email Studio helps create highly personalized emails with drag-and-drop ease. Combines the power of data-driven campaign management, automation tools, content management, and native predictive intelligence. Plus, integrate online and offline data to trigger personalized email messages across the customer journey.
Use Email Studio to create:
Promotional emails: newsletters, promotions, flash sales, loyalty programs, events, and coupons
Transactional and triggered emails: hotel reservations, purchase confirmations, shipping notifications, overdraft alerts, and bank statements
E-commerce emails: abandoned shopping cart emails, order confirmations, next best offer recommendations, and receipts
See Marketing Cloud Email Studio in action.
Please complete all fields.
How does Marketing Cloud address marketers' problems?
Content tools like dynamic content and personalization drive Marketing Cloud's email platform. Built-in predictive intelligence helps tailor email content to each individual at the moment they open your message.

Email Studio connects across locations, business units, and around the globe, allowing users to collaborate across the organization.

Use data, segmentation, and automation to reduce manual work and drive results.

An intuitive user interface, with drag-and-drop segmentation and content creation, helps create personalized, scalable content.
Automation tools allow you to build highly effective campaigns and schedule updates from any data source.
Predictive intelligence eliminates the need for manual segmentation by creating a segment of one for every campaign you send.
Use predictive data to drive conversions, engagement, and loyalty while empowering your teams to do more with fewer resources.
Customers using Salesforce report: