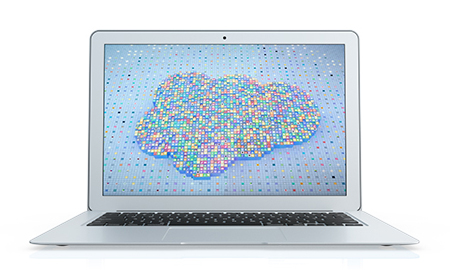 The world's #1 enterprise app building platform.
Technology never stops advancing — run your entire business on the platform that always keeps you at the cutting edge of cloud, mobile, AI, IoT, and data science technology.
App Cloud is the fastest way to build and deploy apps for customers, employees, and partners. By streamlining the app-building process — including giving you the basic building blocks so you never have to start from scratch — App Cloud gives you the agility to tackle your app backlog and take the lead in the app revolution.

App Cloud accelerates your entire business.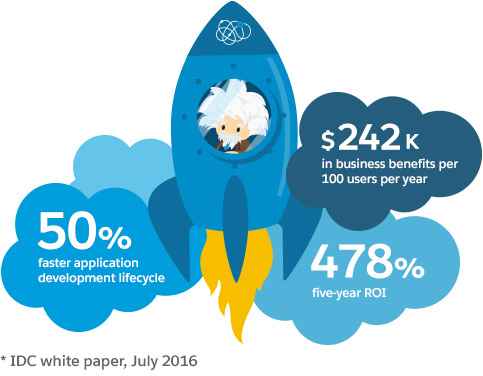 Create richer, deeper customer experiences.
Customer apps are increasingly the primary way your customers engage with your brand. App Cloud gives you the tools to build beautiful, engaging apps that transform the customer experience — and keep your employees better connected to your customers.

Make every app mobile from day one.
Your customers and employees expect richer, more engaging mobile experiences. App Cloud is the fastest and easiest way to meet — and exceed — expectations with mobile apps that rise above the ordinary.

There's an app for every department.
From HR to Finance to IT, departments across your company need apps to help employees collaborate more easily, connect faster, and drive productivity. Learn how easy it is to build apps that are tailored to department-level functions or build custom apps to fit your company's exact needs.

Connect anything. Integrate everything.
Unlock your back office. Extend and connect with powerful APIs. Connect any product, device, and even wearables. Anything is possible with this all-encompassing, powerful platform.

Expect trusted, scalable, and connected every time.
Unlock your back office. Extend and connect with powerful APIs. Build trusted apps from day one, then add an extra level of security where you need it.
Sign up to view this demo and all our resources.
Please complete all fields.