November 6* – 9, 2017 | San Francisco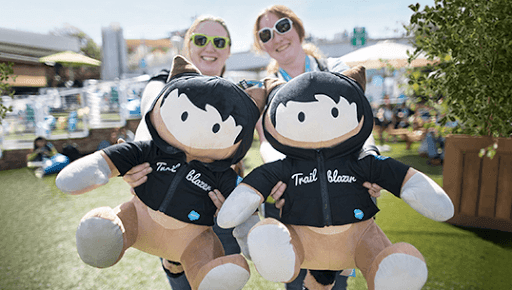 Your path to innovation starts with the Dreamforce free Expo+ pass.
With your free Expo+ pass, you can:
Meet Salesforce product experts, test drive thousands of solutions, and get to know hundreds of partners at the Customer Success Expo.
Hear about the latest innovations at select product keynotes.
Relax with your fellow Trailblazers in the Dream Valley and enjoy a free music festival featuring local bands and performers.
Discover how to create positive change and make the world a more equal place at the Equality keynote.
Blaze your trail. Join us at Dreamforce and chart your course to success.
* Please note your free Expo+ pass gives you access to select events on Wednesday, November 8 and Thursday, November 9 only. No access on Monday and Tuesday is included in the pass.
Bring a friend