Salesforce Webinars
Questions? Call us at 1-800-667-6389.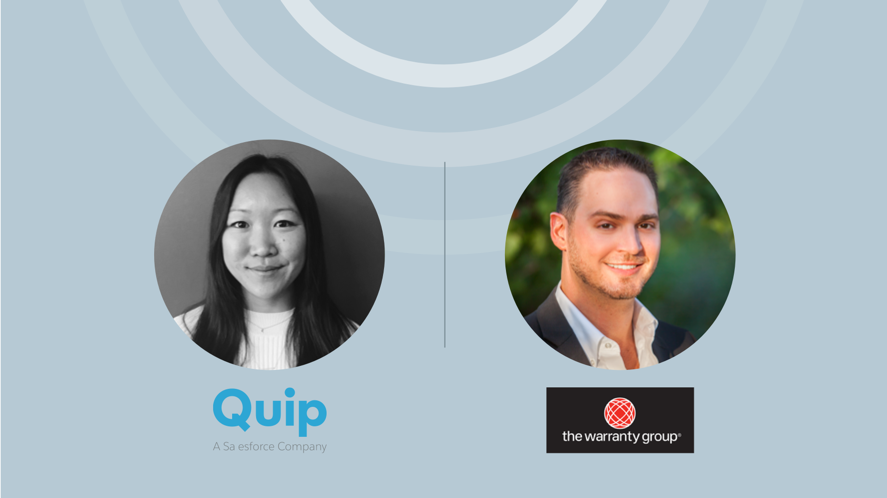 How The Warranty Group is Transforming Their Culture Through Collaboration with Salesforce Quip
Featured Speakers:
Dave Markowski,Director of Salesforce, Cloud Technologies, The Warranty Group
Elizabeth Hayes, Prouduct Marketing, Salesforce
Stephanie Yung, Customer Success Manager, Salesforce
---
Join us to learn how Quip is solving the modern collaboration challenges that so many teams face - the endless email chains, calendars stuffed with meetings, and communication silos that slow teams down. Dave Markowski, Director of Salesforce, Cloud Technologies at Warranty Group, will share his successes and best practices using Quip to:
• Create a collaborative atmosphere
• Empower employees to share ideas and make decisions transparently
• Drive projects forward seamlessly
Please fill out all fields.