Salesforce Webinars
Questions? Call us at 1-800-667-6389.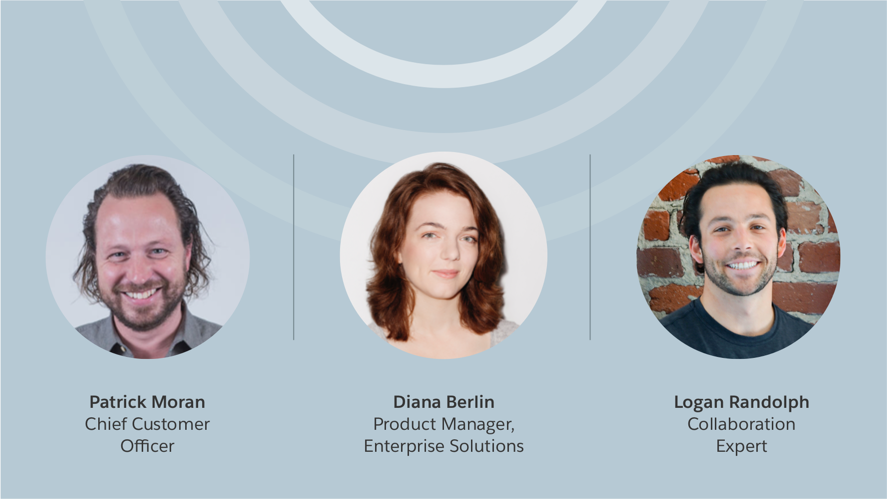 Why Modern CIOs are Focused on Hyper Collaboration
Featured Speakers:
Patrick Moran, Chief Customer Officer, Quip
Diana Berlin, Product Manager,Quip
Logan Randolph, Hyper Collaboration Expert, Quip
---
Things are changing faster than ever. We wear computers on our wrists, talk to smart things, and catch rides in self driving cars. CIOs and IT organizations are looking for every opportunity to help their companies move forward faster.

This webinar will focus on Salesforce Quip mobile cloud documents that help businesses move faster without email and meetings. Companies like 21st Century Fox, Facebook, and Electronic Arts are transforming faster using Hyper Collaboration.

Join Quip Chief Customer Officer, Patrick Moran and Hyper Collaboration Experts to learn how to transform the speed of your business.
Please fill out all fields.