Salesforce Webinars
Questions? Call us at 1-800-667-6389.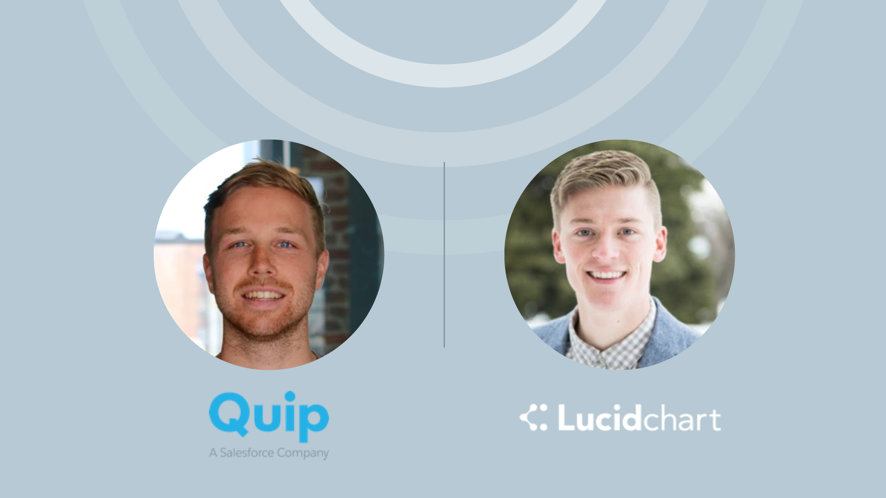 Unlocking the Power of Quip with the Lucidchart Live App
Featured Speakers:
Ryan Anderson, Product Marketing Manager, Quip
Taylor Dolbin, Product Marketing Manager, Lucidchart
---
At TrailheaDX we announced that our Quip Collaboration Platform and Live Apps are now generally available to the public! Join us to learn more about the exciting new features and capabilities from Lucidchart, and how Quip is transforming collaboration for thousands of our trailblazers like 21st Century Fox, Facebook, Amazon and many more.

In this webinar, you'll learn how to expandQuip's capabilities with the Lucidchart Live App. The Lucidchart Live App allows you to embed existing diagrams into your Quip document or create a new diagram on the spot—all with the @diagram command. For the first time, Lucidchart has embedded their powerful application directly into any document platform, so you never have to leave Quip to create powerful visuals.
Please fill out all fields.