Salesforce Webinars
Questions? Call us at 1-800-667-6389.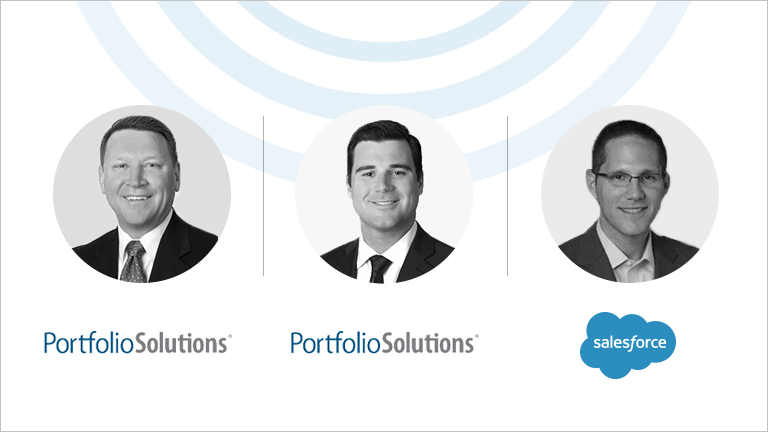 First Look at the NEW Grow Client Relationships Solution
Featured Speakers:
Tony Brumley, Chief Technology Officer, Portfolio Solutons
Colin Grover, Director, Advisory Services & Strategy, Portfolio Solutions
Ilan Davidovici, Global Head of Wealth & Asset Management, Salesforce
Rachel Greenfield, Product Marketing Manager, Salesforce
Rachel Kelly, Solution Engineer, Salesforce
---
Advisors, it's time you met your new competitive advantage. With the new Grow Client Relationships solution from Salesforce, wealth managers can unlock more time to focus on what they do best - deepening and growing their books of business. See how Financial Services Cloud's house holding model coupled with integrations from leading wealth management partners is empowering advisors to deliver personalized advice across hundreds of client and household relationships.

Tune in to this webinar to:
Hear how current Financial Services Cloud customers are growing their client relationships with Salesforce
See a live demo of Financial Services Cloud in action
Get an in-depth overview of our new Grow Client Solutions solution and content
Please fill out all fields.