Salesforce Webinars
Questions? Call us at 1-800-667-6389.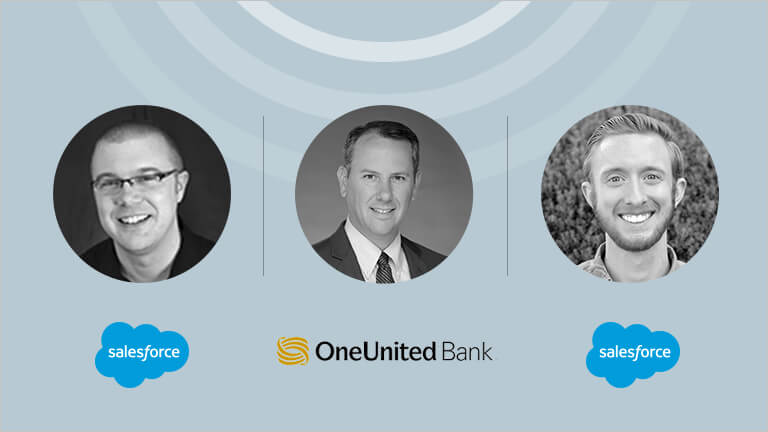 All Banking Apps Aren't Created Equal: Building a Better Digital Experience for the Savvy Customer
Featured Speakers:
Greg Blausey, Global Banking Co-Lead, Salesforce
Matthew Cameron, Financial Services Marketing Manager, Salesforce
James Slocum, Chief Information Officer, SVP, OneUnited Bank
Mike Sisk, Contributing Editor, American Banker
---
It's the Fourth Industrial Revolution, and next-generation technologies such as artificial intelligence and the Internet of Things are connecting businesses to customers in new ways. As a result, traditional industry lines are blurring and customer expectations are evolving more rapidly than ever.
Many banking providers are trying to keep up by releasing mobile apps, online portals, and even integrations with voice assistants. Yet many of these digital banking experiences remain generic, transactional, and disconnected because they are built in silos and don't share a single view of the customer.
View this on-demand webinar to learn how to elevate your digital banking experiences to be intelligent, personalized, and connected. You'll walk away with actionable ways to:
Break down silos between lines of business and functions to create a culture of innovation at your financial institution
Delight customers with digital banking experiences that feature the proactive advice and personalized service they've come to expect from other industries
Futureproof your firm's digital strategy with flexible technologies that support rapid innovation and embrace open banking principles
Please fill out all fields.