Salesforce Webinars
Questions? Call us at 1-800-667-6389.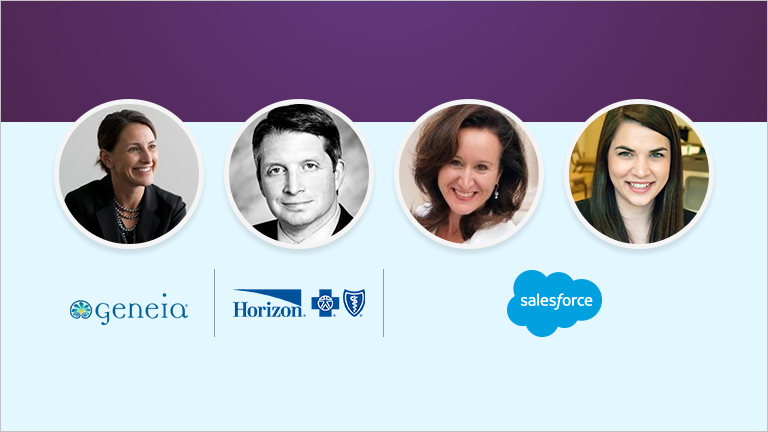 Connect the Care Experience for High-Risk Members
Featured Speakers:
Heather Lavoie, President, Geneia
John Walsh, Chief Technology Officer, Horizon Blue Cross Blue Shield of New Jersey
Kimberly Arnold, Senior Director, Payer Go To Market, Salesforce
Georgia Catania, Lead Solution Engineer, Salesforce
---
With new competition, rising costs and low member satisfaction scores, health insurers must rethink how they collaborate with network providers, identify and engage high-risk members, and better coordinate care to increase member engagement and improve outcomes.

According to a J.D. Power and Associates report, care coordination was the most important factor influencing member satisfaction, but only a quarter of the individuals surveyed felt they had received coordinated care from their health plan. There is a need for health plans to shift from disconnected care management point solutions to a single, connected platform that intelligently identifies and prioritizes high-risk members at scale.

Join us to hear from industry leaders at Salesforce, Geneia, and Horizon Blue Cross Blue Shield on how to connect and personalize the care experience across every channel. See a live product demonstration and learn how better connections among members, providers and care managers can improve satisfaction, engagement and outcomes.

In this webinar, you'll learn to:

Identify gaps in care and proactively assign goals and tasks in high-risk member care plans
Authorize services faster with guided, collaborative and measurable utilization management workflows
Engage members across any device to drive healthy behaviors and build member trust
Please fill out all fields.