Salesforce Webinars
Questions? Call us at 1-800-667-6389.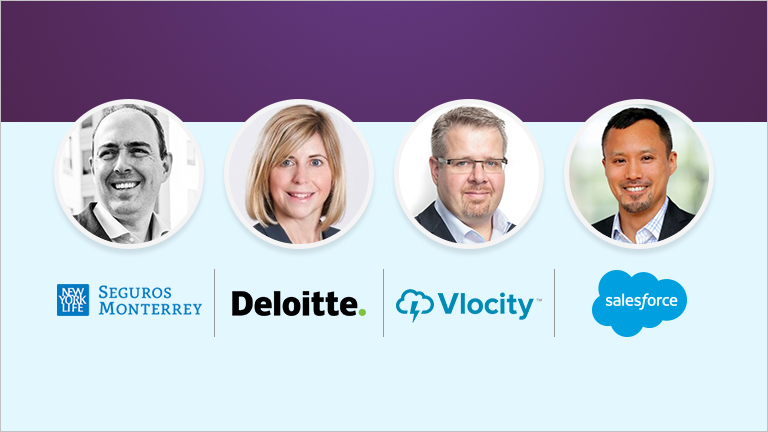 Empowering Consumers and Agents: The New Basis of Insurance Competition
Featured Speakers:
Santiago Ontañón, Chief Transformation Officer, Seguros Monterrey New York Life
Melinda Reno, National Consulting Insurance Sector Leader, Deloitte
Raja Singh, Senior Vice President, Products and General Manager, Vlocity Insurance
Jeff To, Global Head of Insurance, Salesforce
---
The webinar, based on the white paper by Newsweek Vantage, details the impactful changes occurring in the insurance industry today. Salesforce partnered with Vlocity and Deloitte Digital to get insight into the strategic choices and investment decisions facing insurers. You'll learn:
What customers expect at a practical level.
What the opportunities and threats presented by new technologies mean for your business.
Where you should invest, and how you should equip your workforce.
How you can best equip your distribution channels.
Please fill out all fields.