Salesforce Webinars
Questions? Call us at 1-800-667-6389.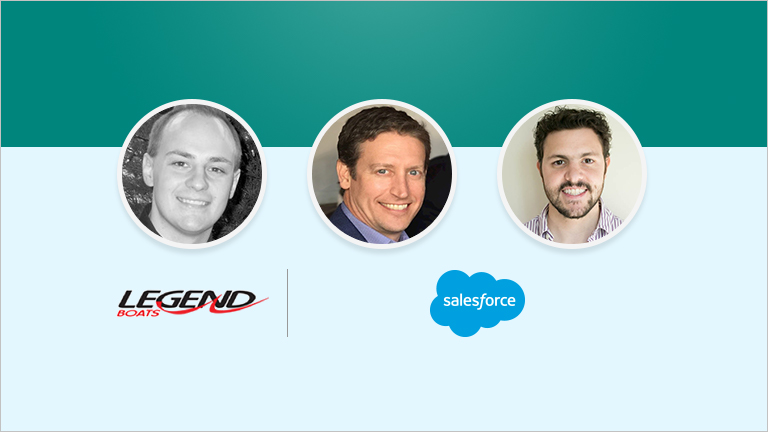 Discover the Value Of Artificial Intelligence (AI) In Sales
Featured Speakers:
Jamie Dewar, CEO, Legend Boats
Jamie Fiorda, Director, Product Marketing, Salesforce
Diego Celayeta, Business Value Services Manager, Salesforce
---
When you're inundated with data, it seems impossible to make sense out of the chaos. You're spending too much time on menial tasks — while sales opportunities are missed and big leads grow cold.

Join this webinar to hear how AI can help you:
Discover hidden insights and patterns in your sales processes
Predict outcomes across every stage of the sales cycle
Recommend the best action or engagement to take
Please fill out all fields.