Salesforce Webinars
Questions? Call us at 1-800-667-6389.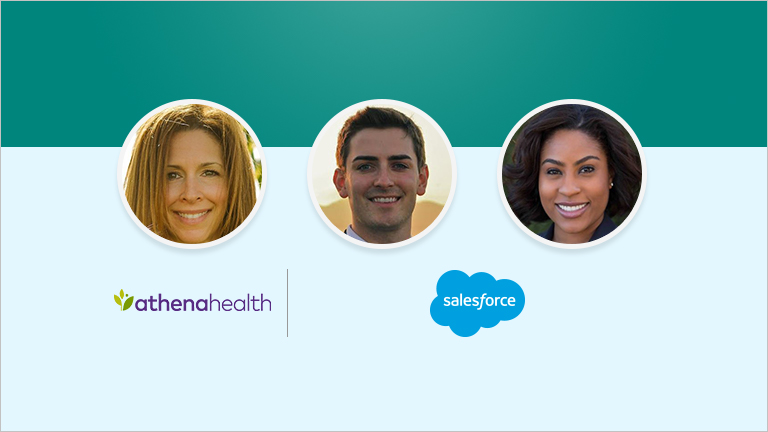 Cash Cash Money: 3 Billing Features to Simplify Your Business from Lead to Cash
Featured Speakers:
Danielle Adams, Senior Product Manager, athenahealth
Ian Dunckel, Director, Product Marketing, Salesforce
KayLeigh Dent, Technical Product Marketing Associate Manager, Salesforce
---
You subscribe to Spotify to listen to music instead of buying individual albums, and pay for car insurance based on the number of miles you drive instead of a general rate. We've seen the changes in the way way we buy all around us, but have you thought about how subscription-based or usage-based pricing are affecting your business?

These new pricing models add a level of complexity to the selling and billing processes, but that doesn't mean you have to deal with the headache! Thanks to Salesforce CPQ and Billing, you can simplify your business from lead all the way to cash.

In this webinar, you will:
Hear about three billing that will help to save your company time and money
Understand how using a single platform can help your sales and finance processes improve
See a live demo of Salesforce Billing
Please fill out all fields.