Salesforce Webinars
Questions? Call us at 1-800-667-6389.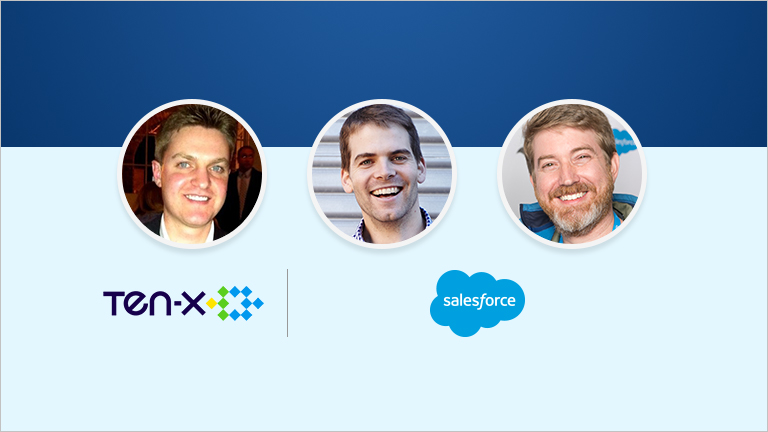 How to Create Amazing Customer Experiences on the Salesforce Platform
Featured Speakers:
Luke Martell, Director, Enterprise Systems, Ten-X
Hugh Minson, Director, Product Marketing, Salesforce
Shane McLaughlin, Director, Technical Product Marketing, Salesforce
---
Customers continue to expect more from companies. Startups, free of legacy technology and technical debt, continue to set new standards of consumer experience.

Learn how innovative companies, both small and large, are building mobile-first, intelligent, personalized and connected experiences for their customers and partners on the Salesforce Platform.

Hear from Salesforce product experts and a trailblazing customer in the online real estate space, Ten-X, as they explain the benefits of:
Developing engaging consumer apps with CRM data on Heroku
Building external portals fast with Community Cloud
Making customer logins frictionless with External Identity

This webinar is for people looking to transform their organization's customer experience from marketers and digital experience managers to IT leaders, developers and admins. You won't want to miss this action-packed introduction to the Salesforce Platform's powerful offering in this space.
Please fill out all fields.