Salesforce Webinars
Questions? Call us at 1-800-667-6389.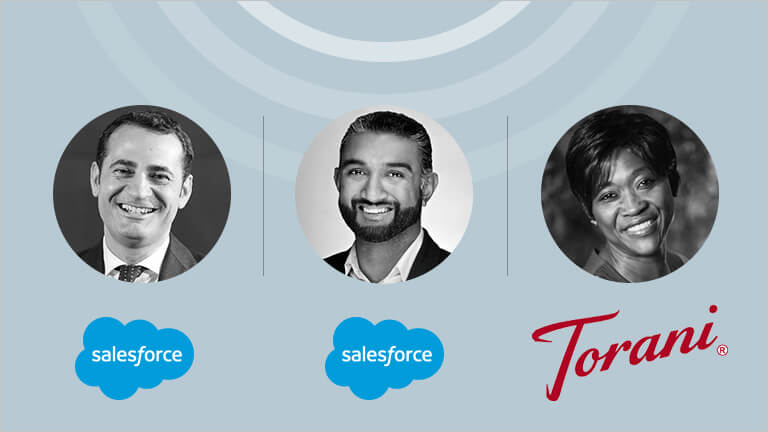 Sweeten Your Relationship with Consumers: The Torani Story
Speakers: Sylvie Mwila Jonath, CIO, Torani
Antonio Sciuto, SVP, Strategic Customer Advisor, Salesforce
Sunil Rao, Director Consumer Goods Go-To-Market, Salesforce
---
An IDC report stated "Over the next decade, 90% of industry growth will be captured by companies that successfully engage directly with consumers." However delivering a fast, seamless experience is easier said than done, especially for companies with complex go-to-market channels and siloed teams.

Hear CIO Sylvie Mwila-Jonath share the Torani story on how they connected to their consumers seamlessly to drive brand relevance and growth.
Please fill out all fields.