Salesforce Webinars
Questions? Call us at 1-800-667-6389.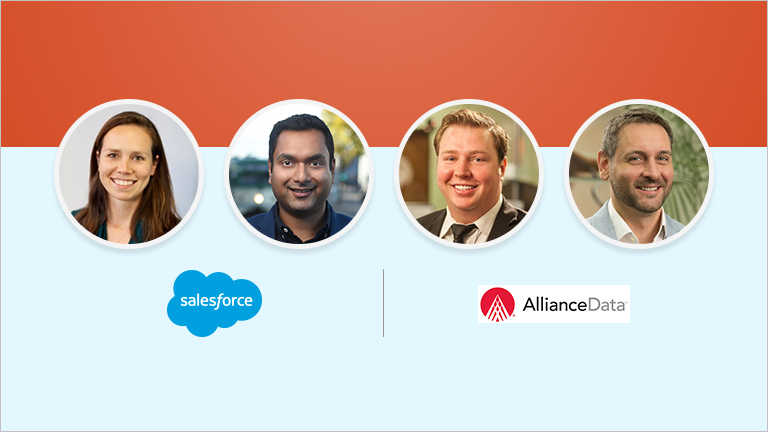 3 Ways to Automate Productivity with Salesforce Anywhere for Salesforce
Featured Speakers:
David Post, Manager, Tools andReporting, Alliance Data
Brett W Doland, Senior Manager, Tools and Reporting, Alliance Data
Maddie O'Meara, Senior Product Marketing Manager, Salesforce
Arnab Bose, VP, Product Management, Salesforce
---
In today's world, employees want software that's intuitive, that's connected to the tools they use everyday, and that makes their jobs easier. Salesforce Anywhere for Salesforce extends the value of CRM by helping users unlock productivity and get work done faster. Join us to learn about Salesforce Anywhere for Salesforce, including new features that are part of the Summer '19 release.

You'll come away with:
Setup tips and best practices for Salesforce Anywherethat will wow your teams
An understanding of how to bring collaboration and productivity into automated processes using Process Builder and Flow Builder
Insights and how-to's from Trailblazers at Alliance Data that have deployed Salesforce Anywhere for Salesforce
Please fill out all fields.