Salesforce Webinars
Questions? Call us at 1-800-667-6389.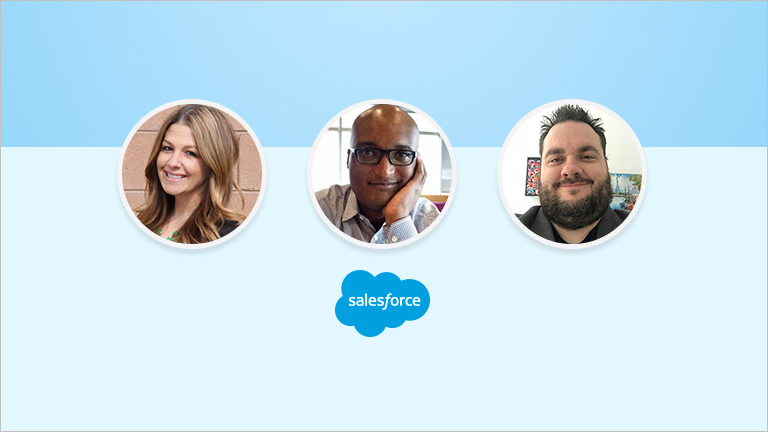 How to Achieve Marketing Excellence by Optimizing Digital Readiness
Featured Speakers:
Kurra Weidmyer, Associate Principal, Marketing Consultant, Salesforce
Reggie Wideman, Senior Manager, CSG Product, Salesforce
Mike Wisniewski, Senior Program Architect, Salesforce
---
Real-time personalization that transforms the customer experience is the marketer's top goal. However, marketers still struggle with where to get started.

Join this webinar to learn how digitally mature companies are assembling the building blocks of Architecture, Data Strategy, Contact Strategy, Content Strategy and Design System. You'll hear from our top Success Cloud strategic consultants how they're helping companies change the way they operate to become a customer-centric company.
Please fill out all fields.