Salesforce Webinars
Questions? Call us at 1-800-667-6389.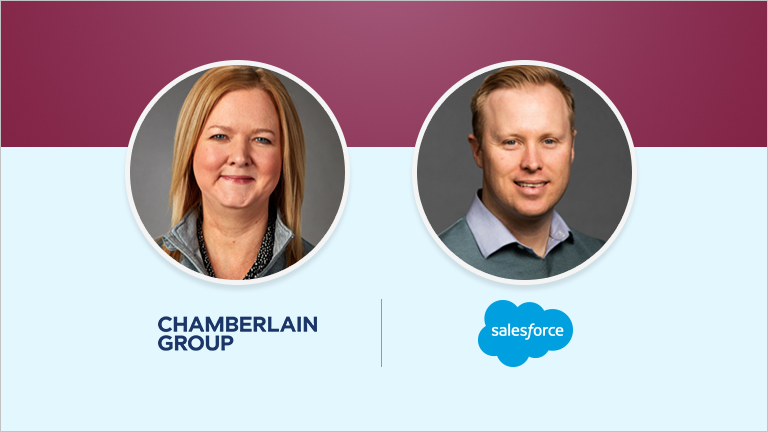 How Shifting To Digital Will Help Your Bottom Line
Featured Speakers:
Vicky Eimer, Manager, CRM Apps & Strategy, Chamberlain Group
Julian Armington, Senior Director, Product Marketing, Salesforce
---
The importance of digital for the customer experience is undeniable. And the benefits are clear — delivering seamless support across your customer's digital journey makes them happier and drives tremendous value across your business.

But the transition to digital is hard and the benefits, while clear, have been elusive. According to McKinsey, only 14% of companies pursuing digital transformation have been successful. So, what can service organizations do to ensure that they meet customer expectations AND achieve ROI?

Join us for this webinar to hear Chamberlain Group, a Salesforce Trailblazer, discuss their recent digital transformation and the impressive results their seeing by tapping into the power of self-service and digital channels like chat.

What we will cover:
How digital is helping Chamberlain Group save $500K/month, improve agent productivity by 3x, and increase CSAT
Lessons learned along the way and what's next with Bots and AI
A walk through of how you can use the digital maturity model to improve your customer experiences
Whether you've already gone digital or are just starting, you'll come away with practical advice that will help you take your customer service to the next level.
Please fill out all fields.