Salesforce Webinars
Questions? Call us at 1-800-667-6389.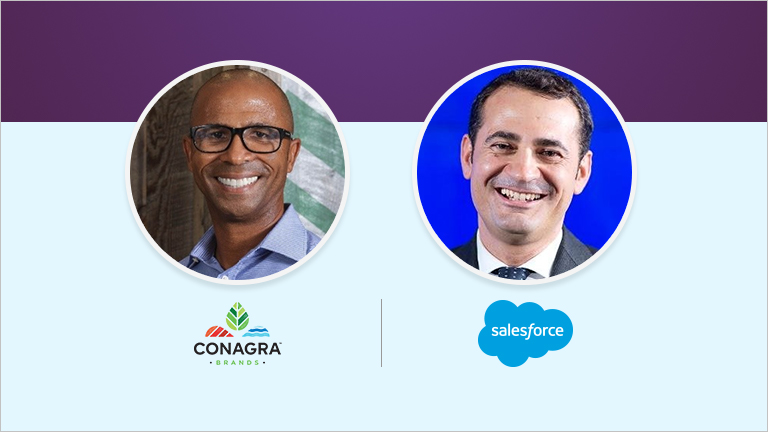 Innovative Models of Engagement in Consumer Goods
Featured Speakers:
DeLu Jackson, VP, Precision Marketing, Conagra
Antonio Sciuto, SVP, Strategic Customer Advisor, Salesforce
---
The consumer goods industry has always been complex. On top of that complexity, consumer expectations continue to increase at rapid speed and challenge the traditional standard of engagement. With these rapid shifts in the B2B, B2C, and B2B2C, the need for business model innovation has never been greater.

Hear how Conagra Brands, a leading Consumer Goods Company with 100+ brands, is redefining marketing and how they connect with consumers to engage in a way that is breaking the mold.
Please fill out all fields.