Salesforce Webinars
Questions? Call us at 1-800-667-6389.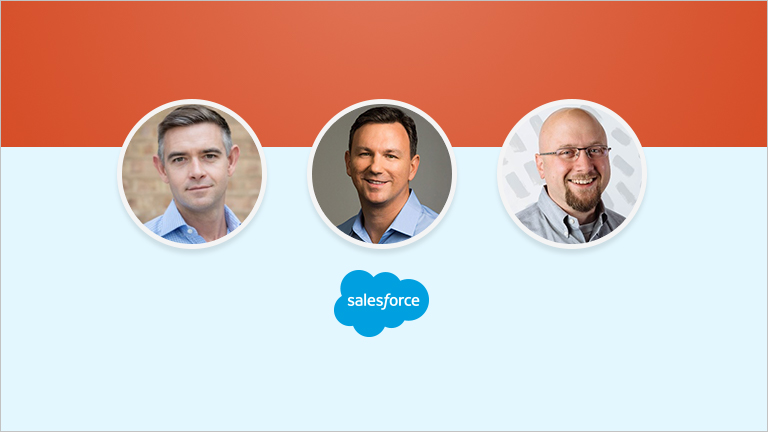 How Salesforce Uses Quip for Salesforce
Featured Speakers:
McLure Foote, SVP, Sales, Salesforce
Rafael Alenda, VP, Quip Product Marketing, Salesforce
Jeremy Thies, AVP, Sales, Salesforce
---
Sales leaders are always hounding reps to enter all notes and data into Salesforce. But we all know how hard it can be to capture everything — text messages, emails, impromptu phone calls — especially when you're busy. That's why we made Quip for Salesforce: to allow all of that unstructured data to live easily inside the #1 CRM.

Join us to hear how Salesforce sales leaders McLure Foote and Jeremy Thies use Quip for Salesforce to dramatically increase rep productivity and overall team alignment.

In this webinar you'll learn how:
Salesforce uses Quip for Salesforce
To reduce time spent on administrative tasks and in meetings
To collaborate as a team to close deals faster
Please fill out all fields.