Salesforce Webinars
Questions? Call us at 1-800-667-6389.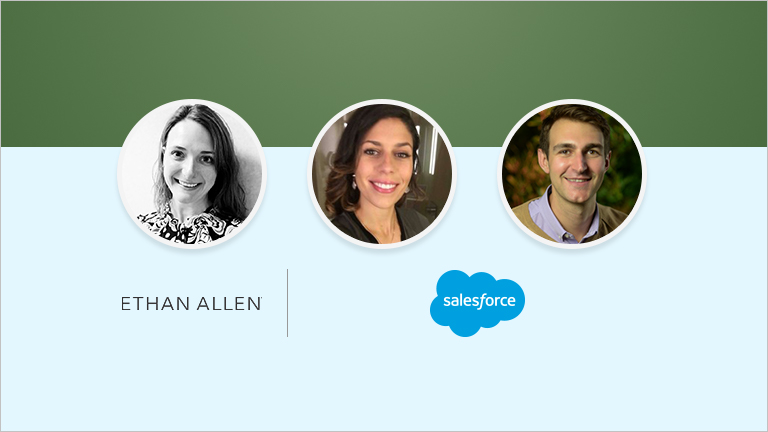 AI and Ecommerce: Ethan Allen's Recipe for Success
Featured Speakers:
Charisse Payne, Digital Merchandising Lead, Ethan Allen
Kate Milne, Product Marketing Manager, Salesforce
Nick DelTorto, Product Manager, Salesforce
---
Decorating and furnishing a home is one of the most personal things a consumer can do. Ethan Allen's mission is to empower shoppers to create their own styles from their classic, hand crafted looks. But how can a digital team help online shoppers find exactly what they're looking for in an easy and simple way?
Join Salesforce and Charisse Payne, Digital Merchandising Lead for Ethan Allen, as we discuss how Ethan Allen's agile Digital Team turns to artificial intelligence to create unique shopping experiences for every visitor. This webinar will showcase the power of leveraging Salesforce powerful Commerce Cloud, with its Einstein AI capabilities organically infused into platform. Register now to learn more about Ethan Allen's recipe for success, and how you can use AI to grow revenue and enhance each shopper's journey.
Please fill out all fields.