Salesforce Webinars
Questions? Call us at 1-800-667-6389.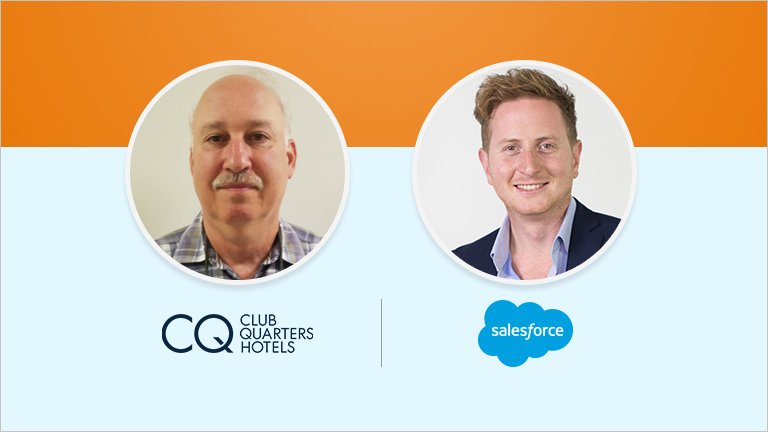 Club Quarters Tips for Digital Marketing with a Small Team
Featured Speakers:
Rich Spitz, Salesforce CRM Manager, Club Quarters
Lincoln Hull, Sr. Product Marketing Manager, Salesforce
---
Club Quarters Hotels is all about providing a consistent and personal customer experience. As an eight-person centralized marketing team, they knew they could keep the team lean and provide a personalized marketing experience with Marketing Cloud and Sales Cloud. Here you can learn tips from CQ Hotels, on how they've successfully scaled their digital marketing for consumers and business customers.
These tips will give insight into best practice for digital marketing strategy, customer journeys and how to effectively use data for segmentation. Don't miss out on this session where you can learn to scale your digital marketing efforts.
Please fill out all fields.