Salesforce Webinars
Questions? Call us at 1-800-667-6389.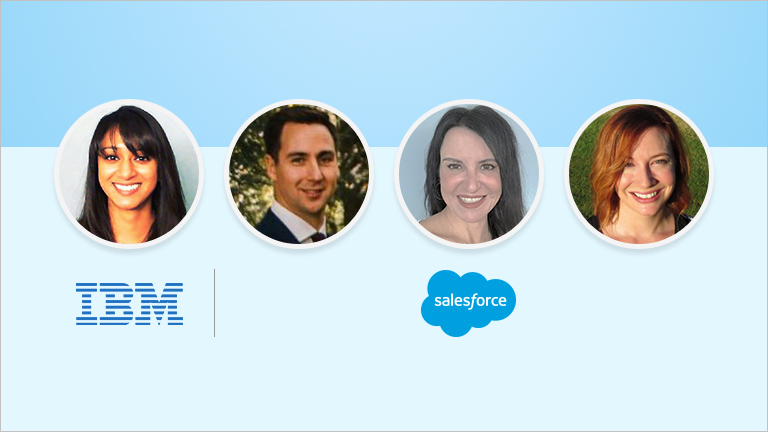 Operational Excellence, Simplified (IBM's Streamlined Approach to Customer Service)
Featured Speakers:
Miranda Moonilal, Salesforce Administrator, Cognitive Support Platform, IBM Services and Client Support IT Systems
Jeff McKinley, Portfolio Monitoring Engineer, Salesforce
Christine Downer, Senior Director, Priority Support Service Products, Salesforce
Keren Corley, Senior Manager, Customer Success and Adoption, Salesforce
---
Would you like to cut your customer service resolution time in half and save each agent 45 minutes daily? Learn how IBM has achieved these amazing results and more with Salesforce and IBM Watson by taking a simplified approach to operational success!
Miranda Moonilal, Salesforce Certified Platform Administrator at IBM, will share specific and proven ways in which you can leverage proactive insights and predictions to improve your use of Salesforce. We'll also share tips for pre-empting issues with just-in-time action plans and how you can deploy new capabilities quickly and confidently (including Lightning and new features in our 3x/year releases).
Please fill out all fields.