Salesforce Webinars
Questions? Call us at 1-800-667-6389.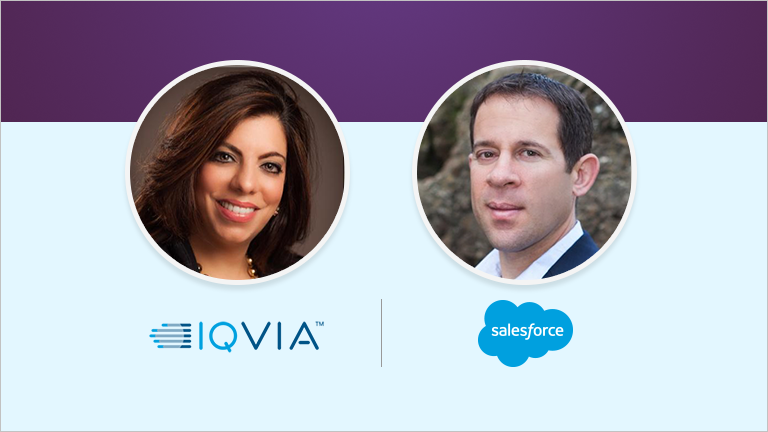 Accelerate R&D Innovation with Salesforce for Life Sciences
Featured Speakers:
MaryAnne Rizk, PhD,SVP, Digital R&D Strategy, IQVIA
Michael Schwartz,Senior Director, Life Sciences, Salesforce
---
Life science companies must accelerate R&D timelines and carefully manage resources to stay competitive amidst pricing pressures, patent expirations, and the new era of personalized medicine. Learn how IQVIA is leveraging the Salesforce Customer Success Platform to deliver innovative, clinical, compliance, and safety applications while ensuring collaboration, transparency, intelligence, and integration, all backed up by the World's #1 Most Trusted Enterprise Cloud.
Featured Topics
Intelligent clinical platforms for drug development - what they are and why they matter
The application of technology to reduce the length and cost of clinical trials
How reducing patient burden may increase enrollment rates and ultimately bring treatments to patients faster
Learning Objectives
At the conclusion of this webinar, participants should be able to:
Easily build intelligent apps connecting teams to accelerate trial enrollment, completion, and improve the patient experience with HealthCloud.
Build a complete view of the R&D value chain, connecting applications, data, and stakeholders faster.
Maximize the Value of Fit-for-Purpose Solutions with a Connected Platform.
Please fill out all fields.