Salesforce Webinars
Questions? Call us at 1-800-667-6389.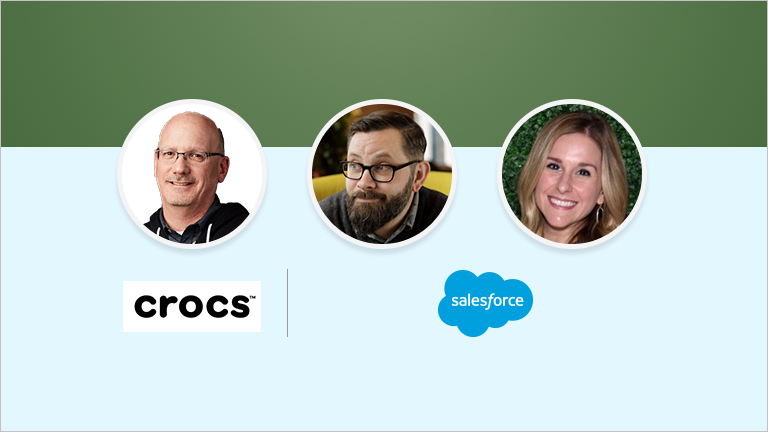 Order Management: The Power Behind an Amazing Shopper Experience
Featured Speakers:
Harvey Bierman, VP eCommerce Technology & Operations, Crocs
Luke Ball, VP Product Management, Salesforce
Amanda Hatker, Product Management Director, Salesforce
---
Great ordering experiences drive unprecedented customer loyalty. When brands can deliver on smooth and timely delivery, hassle-free returns, and empowered customer service agents everybody wins. Join us to hear how you can ensure your brand comes out on top.

In this webinar, we'll hear from Harvey Bierman, VP of eCommerce Technology and Operations at Crocs on how Order Management will power amazing experiences for shoppers and customer service agents. With the launch of Order Management Salesforce is bringing together the #1 Service Platform, Salesforce Service Cloud, and #1 Commerce Platform, Salesforce Commerce Cloud. Now shoppers and agents have a 360-degree view of shopper data across every touchpoint. Crocs will share firsthand how they are an industry leader in transforming the shopper and agent experience with Salesforce.

Please fill out all fields.