Salesforce Webinars
Questions? Call us at 1-800-667-6389.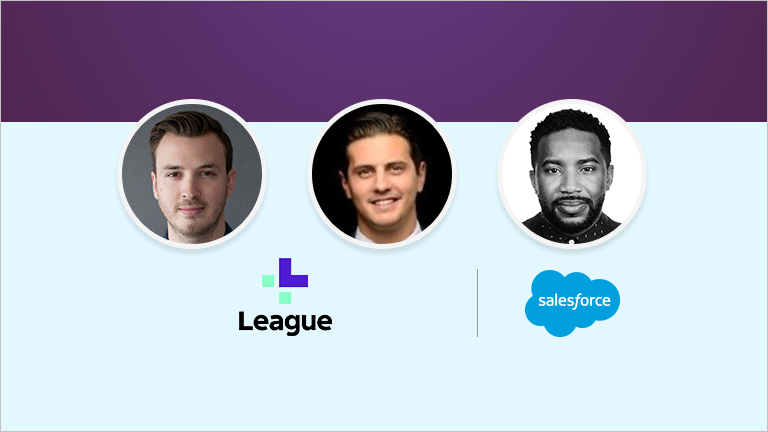 How To Develop Your ABM Strategy in Healthcare & Life Sciences
Featured Speakers:
Evan Little, Director, Growth Marketing, League
Steve Dinner, Director, Business Development/Sales Ops, League
Chris Roberts, Account Executive, Salesforce
---
How B2B Healthcare and Life Sciences (HLS) organizations build and grow customer relationships is rapidly evolving. Today, more than 53% of physician outreach takes place digitally or indirectly. The recent shift from direct to digital as the primary source of buyer engagement has made it critically important for sales and marketing to align around a unified strategy.
Join us to learn why HLS organizations are turning to account-based marketing (ABM), and hear how Trailblazers in HLS marketing are building their ABM strategy with Salesforce.
Please fill out all fields.