Salesforce Webinars
Questions? Call us at 1-800-667-6389.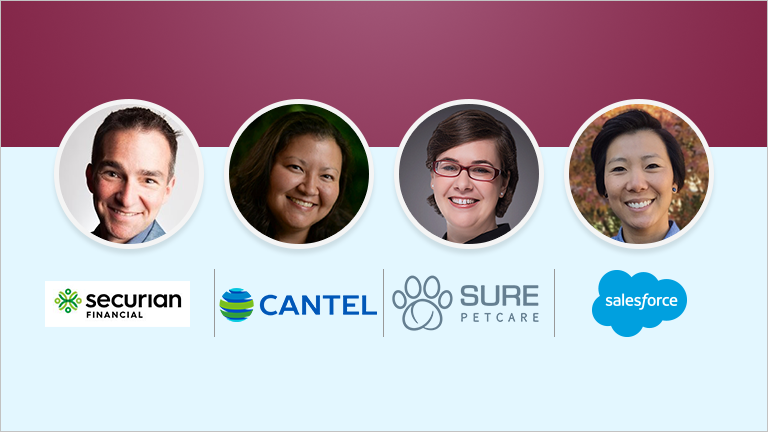 How to Make Your Service More Human-Centric
Featured Speakers:
James Dougherty, Director, Sales and Service Enablement, Securian Financial Group
Jeanette Jett, Sr. Business Systems Analyst, Cantel Medical
Sarah Metcalfe, Head of Customer Service, Sure Petcare
Sophia Le, Sr. Manager, Product Marketing, Salesforce
---
Join us for this webinar as we unpack the best of Service Cloud at Dreamforce 2019. We'll go over new product announcements, highlights from our Service Cloud Keynote: The New Age of Human-Centric Service, and discuss what it takes to provide human-centric service.

You'll also hear our guest Trailblazers share their top takeaways and how they are bringing human-centric service into their organizations.
Please fill out all fields.