Salesforce Webinars
Questions? Call us at 1-800-667-6389.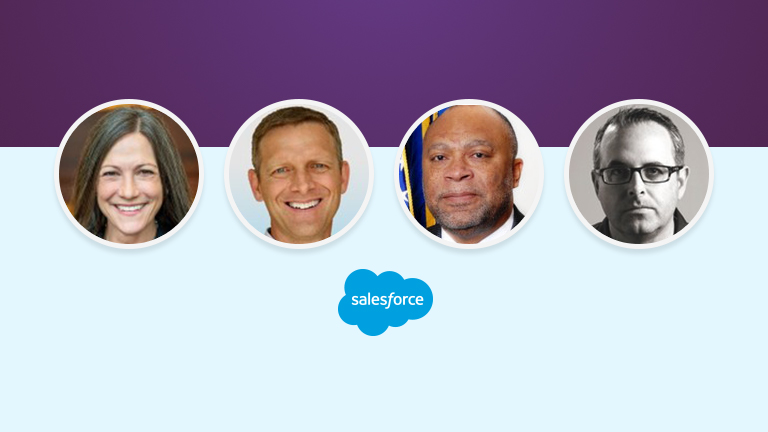 Emergency Response Management: Enabling Government Response in Times of Crisis
Featured Speakers:
Eva Skidmore, VP Field Marketing, Salesforce
Paul Tatum, SVP Solution Engineering, Salesforce
Roderick Bremby, Industry Strategy & GTM Executive, Salesforce
Brian Murphy, Master Solution Engineer, Salesforce
---
Made especially apparent by current events, Governments around the world are being called upon to respond to emergencies. Salesforce is honored to stand with our Government agencies by bringing our technology subject matter expertise into solutions that streamline processes, simplify data, enable faster response times, and maximize overall effectiveness.

Please join us for our next webinar, featuring Salesforce's Roderick Bremby and Paul Tatum. Roderick will share his personal story during his time serving as Cabinet Secretary at the Kansas Department of Health and Environment and the steps they took to protect the health of the public during a time of crisis. Paul will share the details of our emergency response management solutions, (workforce readiness, communications, health and recovery, and more), how perspective like Roderick's was pulled into the design, and what we've learned from calling upon these solutions ourselves.
Please fill out all fields.