Salesforce Webinars
Questions? Call us at 1-800-667-6389.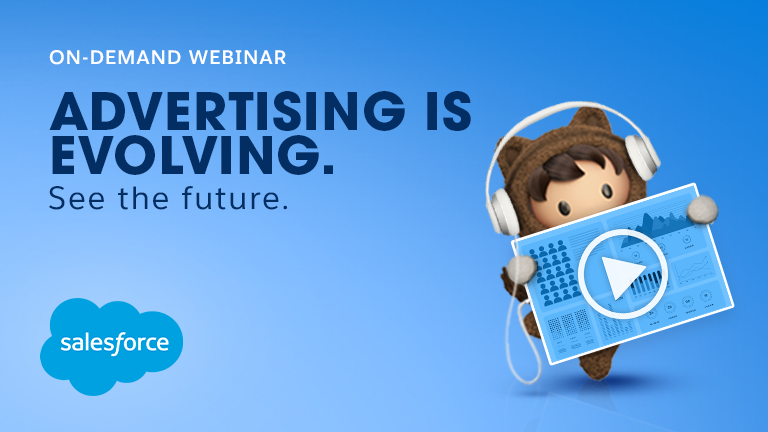 What's the Future of Ad Targeting and Measurement?
Digital advertising is at a moment of genuine change, challenged by global forces such as a privacy-driven consumer revolt, energized legislators, changing browser standards, and the growing dominance of walled ecosysystems. There has never been a time of more confusion or opportunity. Join Salesforce SVP of Product Strategy Martin Kihn as he explains:
What advertising could look like without the third-party cookie
How to future-proof your tech stack to prepare for any scenario
What a privacy-driven web could mean for your targeting and measurement
Please fill out all fields.