Salesforce Webinars
Questions? Call us at 1-800-667-6389.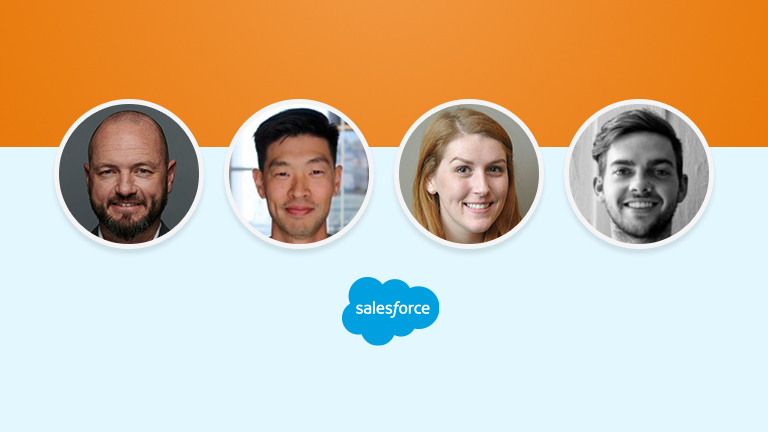 How Salesforce Drives Growth with Data-Driven Advertising
Featured Speakers:
Ben Howell, Vice President, Performance Digital Marketing, Americas, Salesforce
Zand Ushijima, Internet Marketing Director, Salesforce
Kristen Cobb, Manager, Corporate Marketing, Salesforce
Matthew Schultz, Senior Manager, Product Marketing, Salesforce
---
In the age of intelligent marketing customers have higher expectations than ever. Marketers are tasked with creating compelling, unified customer experiences while also driving business growth. It's an exciting time to be a marketer, but can also feel daunting to create cross-channel digital experiences that meet customer expectations. Best-in-class marketers are turning to data to help them create these compelling customer moments and to drive growth.

In this webinar we will be joined by the Salesforce digital marketing team to peak behind the curtain to see how Salesforce uses digital advertising as a key component of account-centric campaigns, creates compelling customer experiences and drives growth with data-driven advertising.

You will learn how Salesforce:
Gets to know customers with data
Activates the data to deliver compelling experiences
Analyze and pivot campaigns to drive growth
Uses our products to drive business growth
Please fill out all fields.