Salesforce Webinars
Questions? Call us at 1-800-667-6389.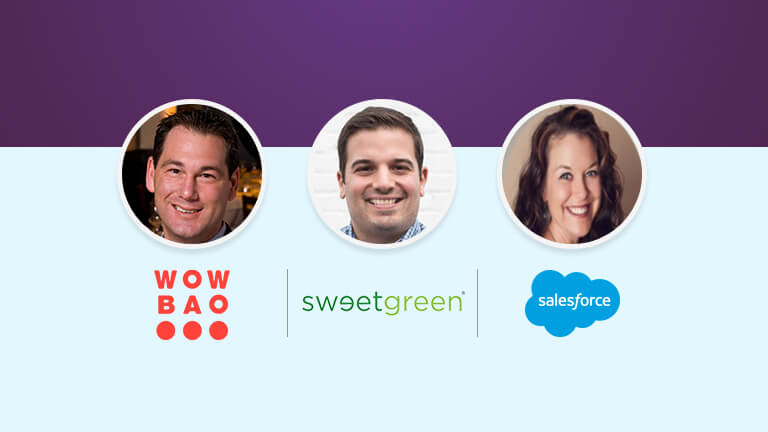 Stirring the Pot: How Sweetgreen and Wow Bao are Shaking Up the Food Industry
Featured Speakers:
Geoff Alexander, President, Wow Bao
Alan Clifford, VP Outpost, Sweetgreen
Lindsey Nelson, Sr. Manager Retail GTM, Salesforce
---
It's a challenging time for restaurants as the pandemic took away the bread-and-butter of the restaurant experience, the dining room. Restaurants are still trying to steady themselves after seismic shifts in the industry. Learn how Wow Bao and Sweetgreen are responding to the changes in customer preferences and mandates by expanding their delivery reach, pivoting business models, and exploring new revenue streams. Whether you're in food retailing or retailing in general, join us as these decorated brands talk shop with Salesforce.
Please fill out all fields.