Salesforce Webinars
Questions? Call us at 1-800-667-6389.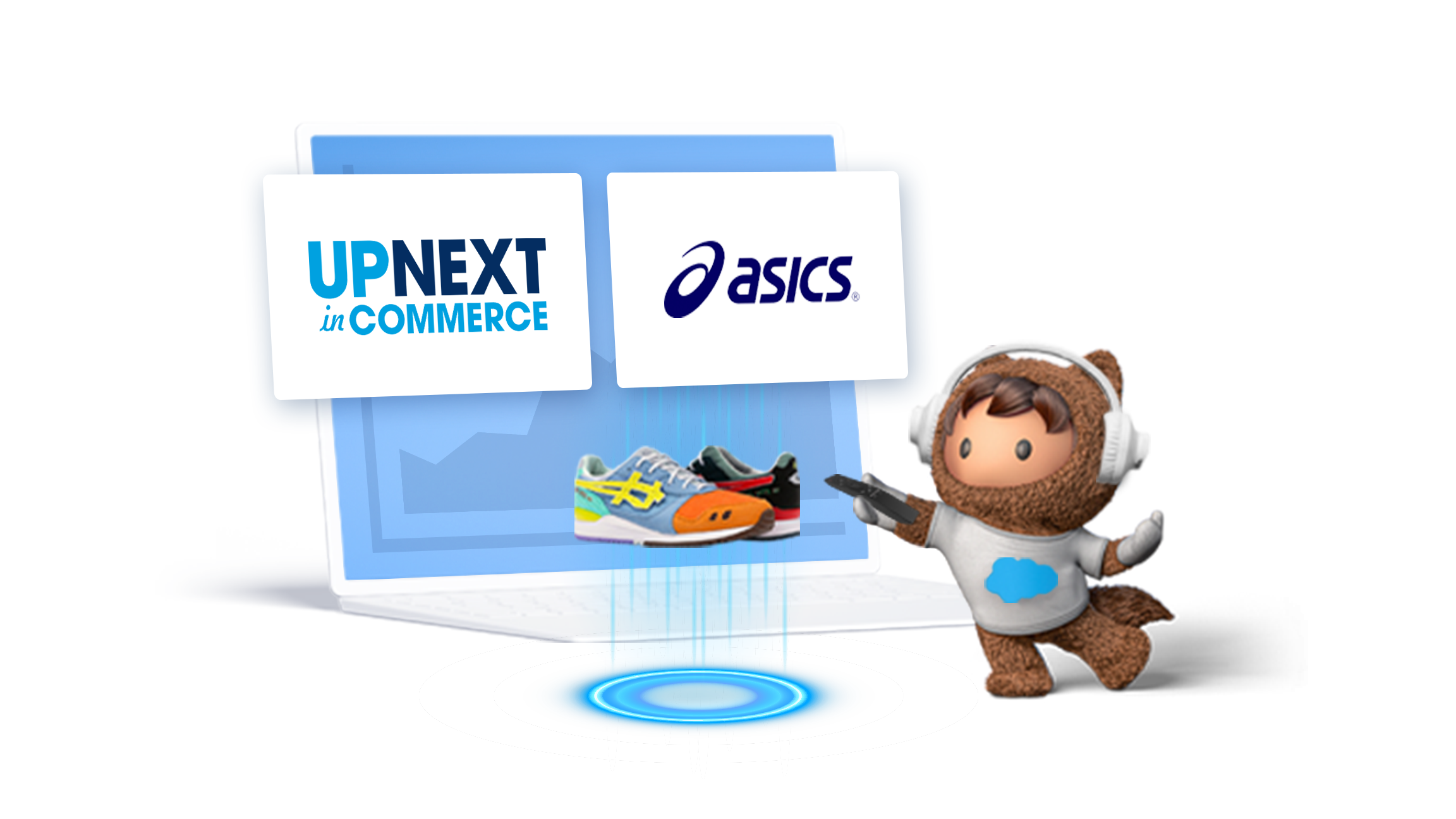 Up Next in Commerce: Traffic Surging? Turn Transactions into Relationships
With site traffic up 37% YoY, many leaders are asking how do I leverage this unique moment in customer acquisition to build long term relationships with my new customers? Join Salesforce and Customer Trailblazers from ASICS and Newell Brands to learn how leaders are using Commerce Cloud to adapt quickly to our changing business environment. From long term strategies to increase customer lifetime value through subscriptions and omni-channel, to short term quick wins enabling Salesforce Commerce Cloud built-in features, we've got something to turbocharge every digital business.

Register now to learn how to:
Leverage subscriptions to increase customer lifetime value
Use Commerce Cloud's built-in features to improve conversion and basket size
Power new channels with headless commerce
---
Speakers:
Danielle Cohen, Senior Director of Software Engineering, ASICS
Justin Swenson, Vice President of Global Ecommerce, Newell Brands
Greg Alvo, CEO and Founder, Ordergroove
Lidiane Jones, SVP of Product Management, Salesforce
Rebecca Taubman, VP Regional Success Architect, Salesforce
Jon Feldman, Senior Manager, Product Marketing, Salesforce
Please fill out all fields.