Salesforce Webinars
Questions? Call us at 1-800-667-6389.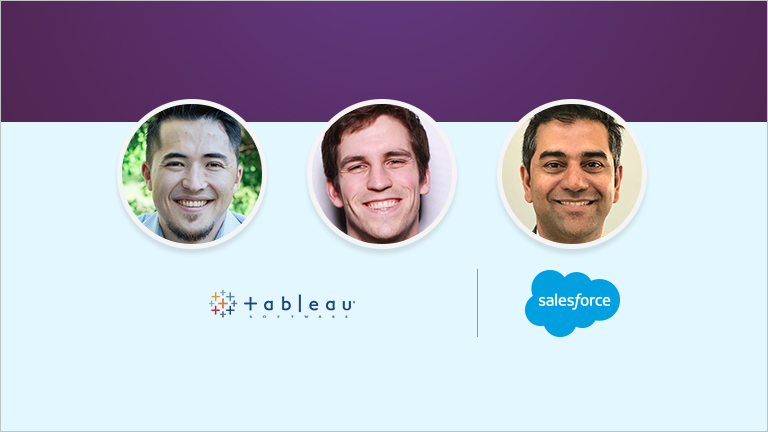 How Direct-to-Consumer Media Businesses Can Maximize Engagement with Tableau
Featured Speakers:
Kiyoshi Jones, Director, Solution Engineering, Tableau
Ryan Lanigan, Solution Engineer, Tableau
Kishore Sannidhanam, Communications and Media GTM Lead, Salesforce
---
Most media organizations have a mountain of data, yet it often sits in different systems and across multiple teams. Taking action on this data to drive effective audience engagement and growth requires easy visualization and consumption— especially in today's landscape where responsiveness is critical. Join Salesforce's Media GTM Lead, Kishore Sannidhanam, and Ryan Lanigan, Tableau Solution Engineer, to explore how you can use Tableau to create the best experiences for your consumers. This webinar will explore:
Top Tableau use cases for D2C media organizations
How to use data to uncover consumer preferences and consumption habits
How to analyze performance- and quickly take action that drives engagement and revenue
How to maximize value for your brand and advertising partners
Please fill out all fields.