Salesforce Webinars
Questions? Call us at 1-800-667-6389.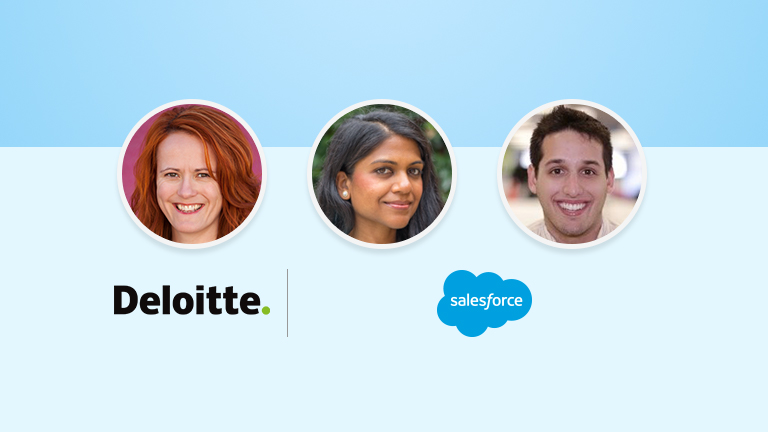 Deliver Empowering Enablement for Your Sales and Service Teams
Featured Speakers:
Erica Adams, Specialist Leader, Deloitte
Sonia Townsend, Product Management Director, Salesforce
Max Kohn, Lead Solution Engineer, Salesforce
---
In our digital first world, quick upskilling and building expertise is a necessity. Enablement can no longer be delivered in person, so it is more important than ever to lean into digital transformation. myTrailhead is here to help you empower Sales and Service teams to master skills faster than ever no matter where or how they work.
In this webinar, we will hear how Deloitte uses myTrailhead in innovative ways to drive enablement across the organization and we will show you how you too can propel Salesforce use to new levels by enabling users with the tools they need to drive productivity and improve your business outcomes.

Join us to learn how to:
Deliver powerful, engaging enablement content
Empower your teams with learning in their workflow
Foster increased engagement from anywhere
Please fill out all fields.