Salesforce Webinars
Questions? Call us at 1-800-667-6389.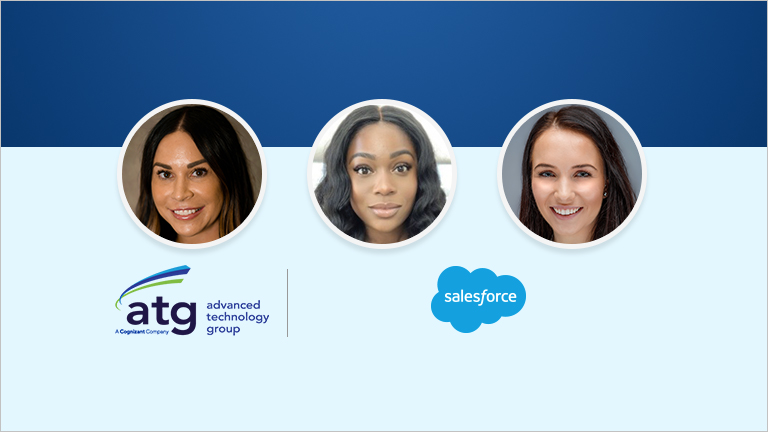 How to Increase Employee Productivity and Engagement in the New Normal
Featured Speakers:
Sonia Flamm, Salesforce Practice Director, ATG
Martie Burris, Senior Product Manager, Salesforce
Merima Hadzimuratovic, Product Marketing Manager, Salesforce
---
The world has changed, and the workplace has fundamentally changed along with it. Whether employees are returning to the workplace or are working from anywhere, it's critical for organizations to empower their employees to collaborate, stay informed, and get support in a decentralized work environment, all while prioritizing employee wellbeing and safety.

Work.com Employee Experience is a seamless, integrated, and intelligent suite of solutions to help organizations reimagine the employee experience in the new normal. We will hear how Advanced Technology Group (ATG), a Cognizant company, uses Work.com to prioritize employee wellbeing and a safe return to offices, and we'll show how you can improve overall employee experience at your organization beyond reopening.

Join us to learn how to:
Drive employee engagement with a central hub for company announcements, apps, support, and more
Enhance productivity with intelligent and intuitive employee service
Easily configure a tailored, mobile-friendly experience for every employee
Please fill out all fields.