Salesforce Webinars
Questions? Call us at 1-800-667-6389
Get Started with Intelligence to Optimize Marketing Impact
Featured Speakers:
Denise Davis, Corporate Director, Marketing Technology & Operations, Emory Healthcare
Nia Coleman, Product Marketing Manager, Salesforce
---
Marketers have a dual mandate to foster relationships and drive growth, but they need data and analytics to measure the efficacy of their campaigns. With challenges around connecting siloed data, uncovering insights, and maximizing spend and performance, the task can feel like an uphill battle. That's why marketing teams turn to Intelligence to make data-driven decisions that drive impact. Join us as Emory Healthcare shares how its marketing teams leveraged Intelligence to increase patient acquisition and build patient trust through a streamlined data strategy.

In this session you'll learn:
How to connect patient data to optimize care team coordination
How to improve campaign performance with real-time marketing insights
How to drive cross-team alignment with multi-channel reporting and visualizations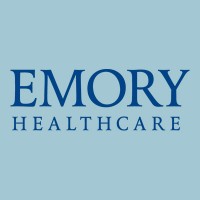 Please fill out all fields.