Service Cloud Campfire comes to Salt Lake City, Tuesday, November 13th.
Questions? Call us at 1‑800‑667‑6389.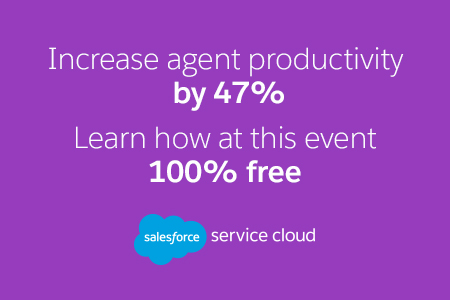 Find out how easy it is to deliver world-class service with the world's #1 customer service platform. We're hosting a free, hands-on Service Cloud Campfire.
Join us in Salt Lake City on Tuesday, November 13th, 2018, from 9:00 a.m. to 5:00 p.m. Breakfast, lunch, and an optional happy hour are included.
This is a no-cost workshop designed to provide you with the experience to easily optimize your customer service operation in the cloud without writing any code.
What is a Service Cloud Campfire?
You'll gather together with other customers and prospects who are exploring how to more easily connect with their customers. Our team will introduce you to the basics and fundamentals of Service Cloud configuration. Using your own laptop and a Service Cloud Trial Org we'll provide, you'll get hands-on and learn how to set up the key building blocks to unlock the power of Sales Cloud and Service Cloud together. By the end of this workshop, you'll be familiar with the power of Service Cloud and be able to take your configured Org back to show your colleagues at the office.
The Service Campfire is a hands-on session that requires bringing your own laptop (no tablets). Please also remember to bring your power supply. 
EVENT INFORMATION
Venue:
Salt Lake City Marriott City Center: 220 State St, Salt Lake City, UT 84111
Date & Time:
Tuesday, November 13th, 2018
9:00 a.m. to 5:00 p.m.
These events fill up fast, so register now. It's a teriffic opportunity to learn more about Service Cloud, meet Salesforce experts, and network with other service leaders.
If you have any additional questions please email Laura Fanning.
Please fill out all fields.