How Corporate Social Responsibility Leads for Impact in Times of Crisis
As companies tackle the challenges coming their way, corporate social responsibility teams have a critical role to play. Through their work with nonprofits, board members, executives, and the communities in which they operate, CSR leaders lay the foundation for an inclusive, viable, and healthy society. 
This Guidebook is specifically designed for those Corporate Social Responsibility and Human Resources leaders who want to:
Provide employees with impactful ways to give back during a crisis. 

Keep employees engaged and healthy, physically and mentally. 

Respond to the needs of the community and ensure economic viability. 
Download the guidebook and tap into a comprehensive set of resources to help you operate CSR in times of crisis.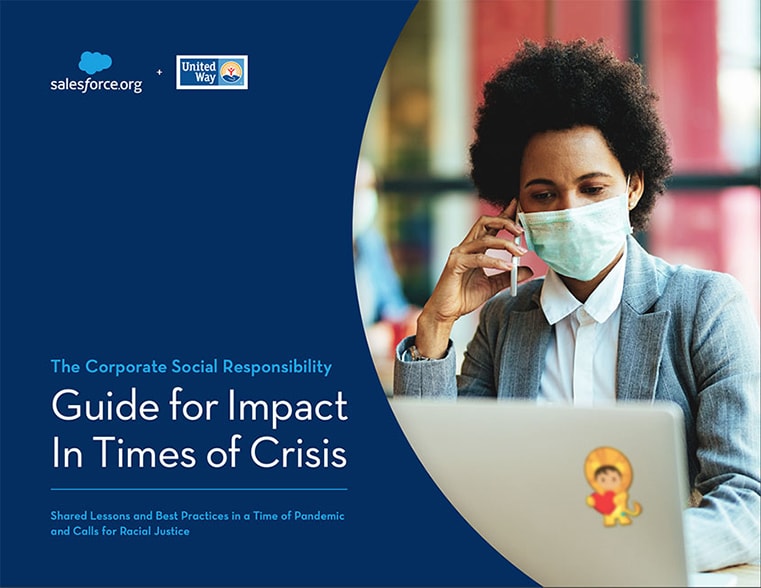 Want to learn more about Salesforce's commitment to nonprofits, educational institutions and philanthropic organizations? We believe in technology for social good. Visit Salesforce.org >