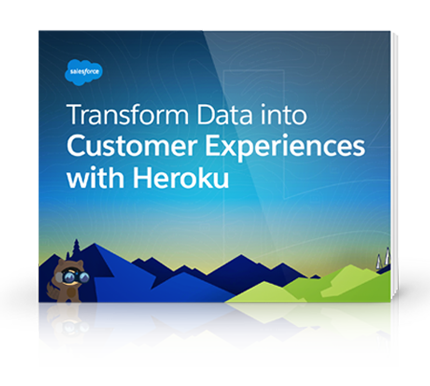 Transform Data into Customer Experiences with Heroku
Leveraging customer data is critical to understanding the current state of your business and drives the ability to predict and personalise the customer experience.
This e-book offers three concise ways in which customers have leveraged their Salesforce deployment with Heroku. From building an API driven agility layer to managing your Salesforce data architecture, Heroku offers a truly integrated way to innovate on Salesforce.
Sign up once and access all our resources.
Please complete all fields.