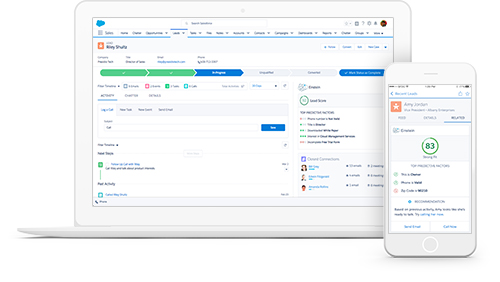 Target the best leads first.
Your reps have a sea of leads to sift through? Give them a faster, smarter way to do it. Einstein AI creates a custom model to automatically surface the leads that will produce the best resuts for your sales organisation.
Sign up once and access all our resources.
Please complete all fields.