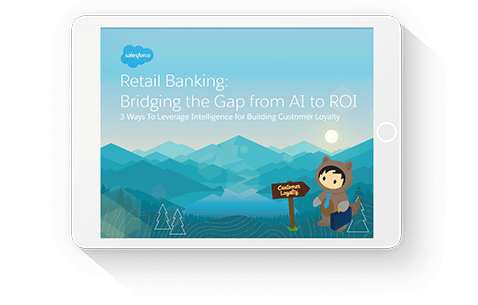 Did you know only 55% of customers* say they are likely to stay with their bank for the next six months?
To create personalised experiences that attract and retain customers, bank employees need to work efficiently and focus on high-value interactions. Dive into our white paper and learn three ways banks can leverage artificial intelligence right now to help their employees be their best and create experiences their customers will love.
Build predictive, needs-based journeys for prospects and customers
Implement intelligent strategies to drive sales productivity
Design smart communities that provide real-time answers to customer inquiries across all of their preferred channels and devices
* "World Retail Banking Report 2016," Capgemini and Efma
Sign up once and access all our resources.
Please complete all fields.