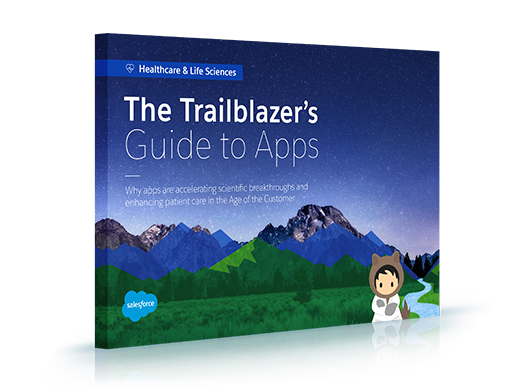 Why apps are accelerating scientific breakthroughs and enhancing patient care in the Age of the Customer.
In the Age of the Customer, the real trailblazers are the innovators who are leveraging data, technology, and apps to build faster, build smarter, and build everything connected together.
In healthcare and life sciences, trailblazers are finding new and creative solutions to transform research, treatment, service, support, and more. In this e–book you'll see how they use technology to reimagine a healthier future – from mobile apps that deliver concierge support for a chronic condition, to a supply solution inspired by a minibar that helps scientists innovate faster.
Sign up once and access all our resources.
Please complete all fields.