Create a digital experience that's consistent with what your customers would expect from meeting their banker in person. With Salesforce, it's never been easier to deliver effortless engagements that customers love, in real time and across any device.
Simplify the mortgage process with instant access to the information you need in one central location. Available on any device, brokers can work on the go to deliver exceptional service, and give customers what they want even faster: keys to a new home.
Serve your premier customers like never before with insights into their career milestones, household relationships, preferred channels, and financial objectives. Create trusted relationships and help your customers achieve their goals with predictive journeys that proactively address their needs.
With a complete view of top customers at both a personal and business level, you can extend the conversation to meet all their financial needs. And when the time is right, count on Salesforce to help streamline loan origination and process workflow.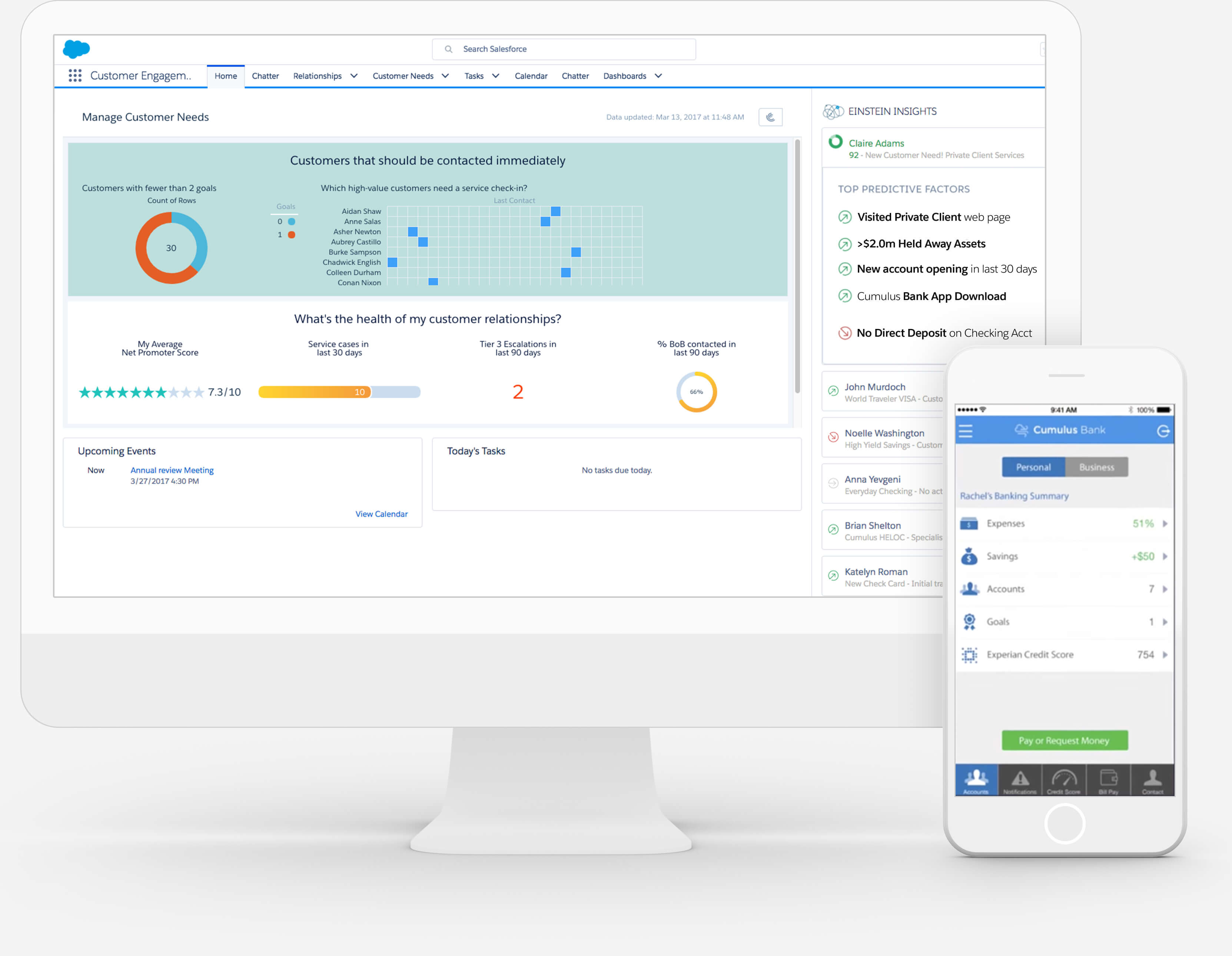 "Our mission is to meet the needs of the underserved urban poor across India. Our digital strategy and partnership with Salesforce will help us get there faster."

51%
said their bank doesn't understand their specific needs, goals, and preferences *
74%
are not strongly convinced that their bank has their best interests at heart *
62%
of baby boomers use payment services provided by fintech companies *
* See more in our "Connected Banking Customer" report.
We look forward to answering any questions and explaining all the ways Salesforce can help your banking organisation become the bank that customers love.