Discover the #1 marketing platform for consumer engagement at scale.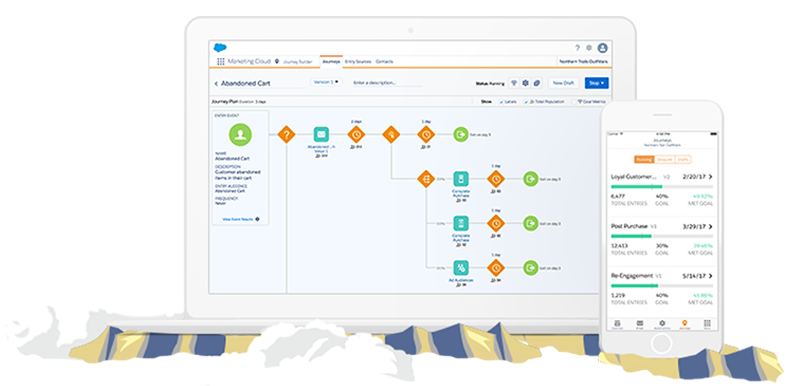 Meet the unified marketing platform to know consumers, engage them, and personalise their experience across everything.
Build a single, comprehensive view of each consumer to power 1-to-1 journeys.
Connect every interaction.
Integrate every touchpoint and experience with your brand across advertising, marketing, commerce, sales, service, and apps.
Discover new segments, identify the likeliest consumers to engage, and power predictive recommendations — all automatically.
Leverage pre-built templates, streamlined messaging flows, and mobile apps to easily create and execute cross-channel campaigns.
Use one platform to engage both businesses and consumers alike.
Meet the complete set of marketing tools, built on a unified platform.

Build personalised email campaigns with the world's #1 email marketing platform.

Listen, publish, and engage with your consumers across social media channels.

Target 1-to-1 advertising using your CRM data to acquire and re-engage consumers.

Personalise mobile interactions including SMS, push notifications, and group messaging.

Discover Trailhead and get on the path to delivering real marketing ROI, faster.
CUSTOMER SUCCESS SPOTLIGHT

Questions? We'll put you on the right path.
Ask about Salesforce products, pricing, implementation, or anything else. Our highly trained reps are standing by, ready to help.