We're excited to announce a new partnership between Salesforce and the National Association of Manufacturers' Leading Edge. Salesforce is the #1 CRM solution for businesses of any size, while Leading Edge brings together manufacturing executives to discuss the emerging issues and trends that impact the industry. Together we'll bring you tools, resources, and thought leadership to build efficiency, growth, and full-on manufacturing success.
Every success story is unique, and we're here to help you find yours. Check out these three fundamental manufacturing growth stories to fuel your fire.
"One of the challenges of manufacturing is you build it, ship it, and never hear from it again. We were able to build a better customer experience loop and continue to strengthen that feedback loop with better tools."
Dive in to learn more on the transformation of the sales process, then start building yours today.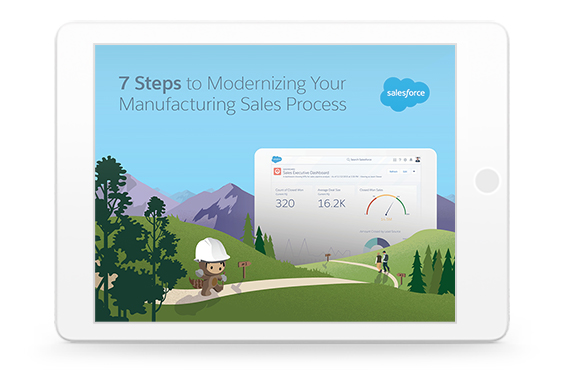 Learn how to scale to new heights with these stories, white papers, e-books, and more.