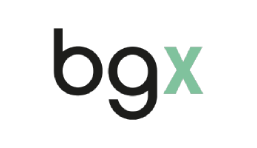 By accessing and using the Commerce Cloud XChange User Community Website in any way, you agree to and are bound by the 
terms of use
.

Shipping & Fulfillment
Order Management
bgX is an independent software vendor that uses its proprietary technology to help bridge the gap between offline and online retail via 2 key products.

The bgX consumer app is a digital market place enabling retailers to transform their existing bricks and mortar locations into micro fulfillment centers, providing their customers with 30-60 minute delivery. Instantly taking their offline businesses online.

bgX Enterprise is an Distributed Order Management System which embeds the bgX technology stack into certified extensions for leading e-commerce platforms including Salesforce Commerce Cloud, enabling retailers to utilize their store network as micro fulfillment centers, for instant 'ship from store' 30-60 minute deliveries from their existing e-commerce channels.

Both solutions are designed for the rapid on-boarding of stores, so that retailers can be live and online in hours not months.

Leading brands across the world in retail sectors including beauty, health & wellness, electronics and fashion use bgX to provide instant 'ship from store' 30-60 minute deliveries.
The certified bgX LINK Cartridge for Salesforce Commerce Cloud connects to the bgX Cloud Infrastructure to support new omni-channel fulfillment options courtesy of bgX partner retailers and the bgX courier network.

The cartridge easily integrates with both your SFRA or JS Controllers storefront via a simple configuration in Business Manager.

When customers reach the checkout page, bgX will dynamically update the available shipping methods to offer instant ship from store methods based on the availability of the cart items at bgX partner retailers in the right coverage areas of the customer address.

bgX partner retailers can either be your own stores or third party stores which sell your products. bgX synchronizes inventory between their ERP system and the bgX Cloud Infrastructure, feeding this information into SFCC, enabling customers to know that the shipping method selected is actually available, improving the customer experience.

Upon the customer placing an order, the retailer is informed via the bgX Retail Manager software. Upon confirmation in the store, the bgX courier network will immediate collect the order and deliver it to the customer, all viewable to the customer via a new tracking page in SFCC.
Unified Overview of your Inventory via real time ERP integrations to both your stores and 3rd party stores
Instant 'Ship from Store' Shipping Method via the bgX Courier Network
Dynamic display of the bgX Shipping method subject to cart items and customer location
bgX Smart Routing technology to assign basket items to the most relevant physical locations for fulfillment
Order Status and Courier Location Tracking