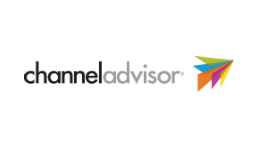 By accessing and using the Commerce Cloud XChange User Community Website in any way, you agree to and are bound by the 
terms of use
.


Global
North America
Europe
Asia Pacific
Order Management
Marketing and Email Marketing
ChannelAdvisor (NYSE: ECOM) is a leading e-commerce cloud platform whose mission is to connect and optimize the world's commerce. For nearly two decades, ChannelAdvisor has helped brands and retailers worldwide improve their online performance by expanding sales channels, connecting with consumers around the world, optimizing their operations for peak performance and providing actionable analytics to improve competitiveness. Thousands of customers depend on ChannelAdvisor to securely power their sales and optimize fulfillment on channels such as Amazon, eBay, Google, Facebook, Walmart and hundreds more. For more information, visit www.channeladvisor.com.
ChannelAdvisor is a trusted e-commerce solutions partner to retailers and branded manufacturers, helping expand their e-commerce presence. As the number one marketplace provider to the IR Top 500, the company has helped nearly 3,000 companies worldwide to connect, optimize and grow their online sales. Keeping you on the cutting edge of e-commerce, ChannelAdvisor offers a comprehensive, powerful platform to unlock your full selling potential on any marketplace.
ChannelAdvisor's streamlined e-commerce solution:
Enables automated delivery of accurate product data to every destination, trouble-free management, robust analytics and the capability to expand internationally. Provides data automation, repricing, channel specific templates and AMS integration services to help win the buy box and grow GMV. Allows online sellers to expand sales channels, connect with consumers around the world, optimize operations for peak performance and provide actionable analytics to improve competitiveness.
Connect and optimize your e-commerce with ChannelAdvisor.
ChannelAdvisor's Salesforce Commerce Cloud LINK cartridge allows Commerce Cloud users to sync inventory data (including all custom attributes, classifications, variations, and promotional pricing) across e-commerce channels and the ChannelAdvisor platform without any additional integrations. Once data is integrated, retailers can then configure the ChannelAdvisor system to automate listing creation and management of each of their online channels with consistently up-to-date inventory information.
Marketplaces - Named the #1 marketplace management provider by Internet Retailer for six years and counting, ChannelAdvisor Marketplaces transforms and optimizes your product data and connects you to your customers on marketplaces such as Amazon, eBay, Google Shopping Actions, Rakuten, Newegg, Walmart, Overstock, and over a hundred more around the world. Create and manage outstanding marketplace advertising campaigns, manage more comprehensive cross-channel sales strategies and discover new ways to deliver on expectations for fulfillment. From first touch to last mile, Marketplaces empowers you to create a truly seamless shopping experience for consumers.
Digital Marketing - Digital Marketing blends e-commerce expertise and advanced technology to drive more qualified buyers to your products through machine learning, targeted placements, and data quality improvements. Companies rely on ChannelAdvisor to gain greater visibility on global, local or mobile search engine results; improve advertising conversion and click-through rates; experience exceptional returns on paid search campaigns and social media marketing. Transform and optimize the way you connect to your customers by combining enterprise-level technology with deep e-commerce expertise using ChannelAdvisor's Digital Marketing solutions for Google & Bing Shopping, Amazon & eBay Advertising, Paid Search, and Social Media Advertising.
Paid Search - ChannelAdvisor Digital Marketing for Paid Search relieves a common struggle of syncing accurate product inventory with online advertising campaigns. Using ChannelAdvisor's powerful cloud-based platform, businesses can create paid search advertising that's product-specific and automatically updates across popular search platforms, including Google, Bing and Yahoo. Our platform also offers visibility into specific performance metrics and costs, making it easier to maximize your ROI. ChannelAdvisor's Actionable Insights generate up-to-the-minute reports so providing critical information to make strategic bidding, keyword and campaign decisions with confidence.
Comparison Shopping - With a single product inventory feed, ChannelAdvisor Digital Marketing solution transforms and optimizes product data to each comparison shopping engine, whether it's Shopzilla, PriceGrabber, Nextag or more. ChannelAdvisor's platform automates the process of listing and updating product information across multiple comparison shopping channels, making it simple to promote products, drive traffic to websites and analyze and optimize performance.
Flex Feeds - Flex Feeds allows companies to stay ahead of rapidly changing content requirements across a wide array of e-commerce channels; reaching more destinations, faster — while ensuring product feed fields are always destination-compliant. Flex Feeds transforms and connects your product data to marketplaces, shopping engines, affiliate networks or review sites. Our data feed management software ensures you get the most out of each product listing on every retail destination and ad network.
Social - ChannelAdvisor Digital Marketing empowers companies to make the most of their social media presence by making sure their products and brands are part of the online conversation. Our unique blend of advanced technology and e-commerce expertise lets you manage your most important social media advertising campaigns from within one central platform, helping you increase your impressions and conversions. Using Flex Feed technology, you can send your product data to influential networks like Facebook, Instagram and Pinterest. From Pinterest Rich Pins to Facebook dynamic and carousel ads, you'll get the essential tools you need to increase visibility and sales. Reach more than 2 billion active users across Facebook, Instagram and Pinterest with confidence knowing your content is always up-to-date on the latest ad formats, requirements and best practices for bidding.
Demand Forecasting - ChannelAdvisor's Demand Forecaster is a data-driven forecasting engine that applies machine learning techniques to help e-commerce sellers predict the inventory needed to meet upcoming sales volume, without over or understocking. Demand Forecaster leverages historical sales data and seasonal patterns across channels to predict per-product demand targets and forecast when stock will run low. Best of all, no data science experience is required.