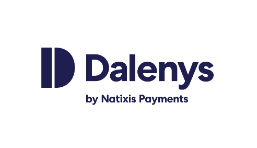 By accessing and using the Commerce Cloud XChange User Community Website in any way, you agree to and are bound by the 
terms of use
.

With a single API, dashboard and contract, Dalenys offers full-service payment services for your unified commerce business needs. Helping you growing a continuous conversation with your customers, Dalenys delivers an unified platform, personalized support and 360° payment data expertise.
Today's mission is focused on building seamless payment experiences when accepting payments in-store, online, in-app or on marketplaces. Key features include 3DS2-ready fight against fraud solution, preferred local payment methods and currencies support and centralized financial reconciliation tool.
Dalenys is an affiliate from Natixis Payments, the leading Visa issuer in continental Europe and a subsidiary of Groupe BPCE, 2nd banking group in France.
Dalenys offers tailored payment solutions for merchants, with features adapted to today's e-commerce landscape. Dalenys provides a single integration solution for important and highly used payment methods, covering a wide range of markets.
Dalenys cartridge enables merchants to manage the different payment methods and their various options (Refund, One-click payment , Deferred payment). The cartridge provides several options for adding payment specific details (credit card or debit card information) during the checkout process: through a hosted page that is, external to the Salesforce Commerce Cloud platform or directly on the merchant's Salesforce Commerce Cloud storefront, through API module calls. Beside this, a full range of other payment methods can be supported.
Business Manager Extenstion for Dalenys 
Dalenys Hosted Fields Mode 
Dalenys Hosted Form Mode 
Dalenys Direct Link Mode 
Dalenys Payment Methods 
Dalenys Payment Options 
Manage Orders Module 
3D Secure 
Dalenys Signature