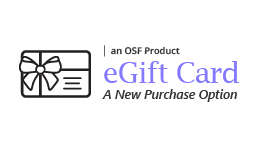 By accessing and using the Commerce Cloud XChange User Community Website in any way, you agree to and are bound by the 
terms of use
.
Global
North America
Europe
Asia-Pacific
OSF Digital is a leading global commerce and digital cloud transformation company guiding businesses throughout their end-to-end digital journey, starting with consulting, strategy planning, implementation, integration and optimization, through to training, support and maintenance. As a Salesforce Platinum Partner, winner of Salesforce's 2019 Bolty Award for Best Digital Experience in the Retail and Consumer Goods category, 2019 Partner Innovation Award for Customer 360 and 2018 Bolty Award for Retail, OSF Digital has demonstrated experience and expertise in connecting Salesforce Commerce, Sales, Service, Community, Marketing Clouds, and Heroku.
We work with our clients' staff to ensure commerce solutions and cartridges are successfully implemented and integrated with existing business-critical applications. To this end, eGift Card can be further enhanced and customized, upon request, to fit your business' unique requirements.
Contact us to book an informal meeting with a commerce implementation specialist, and learn why companies like La Polar, Kal Tire, Laura's Shoppe, Burton, and Urban Decay have chosen OSF Digital as their trusted commerce partner.
eGift Card is a cartridge created for merchants using Salesforce Commerce Cloud Storefront Reference Architecture (SFRA). The product helps you provide your shoppers with the ability to purchase online gift cards for their friends, loved ones, colleagues, or business partners for any amount they choose. Recipients will receive an email with a code to be used at checkout. Once redeemed, the amount of the gift card is subtracted from the total purchase cost. Customers can also add a gift card to their wish list or gift registry which can then be shared publicly.
It is easy to configure it in Business Manager and helps you offer a new purchase option for your customers. eGift Card is suitable for diverse industries including apparel and footwear, consumer goods, beauty and cosmetics, personal care, retail and any others who want to enhance their online shop's user experience and positive brand sentiment.
SFRA Dedicated - eGift Card was created to be added on websites that are using SFRA, Salesforce Commerce Cloud's new customization model and blueprint for site design. 
Dedicated Section on Storefront - After installing the cartridge, a "Gift Cards" section is added to the website enabling customers to order a gift card. 
Customizable Cards - The out-of-the-box version of the cartridge features a cards carousel which is enabled on the "Gift Cards" page on the storefront. Here shoppers can choose from a variety of designs and can select a predefined value to add to the card or add the value they prefer. 
Sent Via Email - The gift card is sent to the recipient via email along with details on how to redeem it. The sender will receive an email with confirmation of their order. 
Check Balance - The recipient of the gift card can check the balance in the Gift Cards section of the website by entering the code they've received via email. 
Use Multiple Gift Cards - A shopper can use up to five gift cards in one order. They will see the amount each gift card contributes to the entire order, and the sum of all the gift cards they've entered. 
Wish List - A gift card can be added to a wish list and set as public. In the wish list section, a search engine helps the customer to search for a person's wish list and purchase a gift card directly from this area. 
Gift Registry - Similar to the wish list, a gift registry can be created and made public. The gift registry page features a search engine and a gift card can be purchased from this location.